Job Seekers Get Serious
Job Seekers Get Serious || Channel Six Action News
Career Coach Ford R. Myers || Career Potential, LLC
It's time for Job Seekers to Get Serious! In this video, Ford R. Myers, Award-Winning Career Coach and Author discusses rules for getting the job that you want.
Lydia Hahn:
Summer vacation is over. So it's time for jobseekers to get serious. And we want you to start this job search with a fresh approach and some unconventional strategies. Ford R. Myers wrote the book, Get The Job You Want, Even When No One's Hiring.
Ford R. Myers:
There are still jobs available. There are still great opportunities and my clients are still landing wonderful positions for even more money than they made before.
Lydia Hahn:
But for today's work world, you have to employ a brand new strategy and plan to stick to it.
Ford R. Myers:
A lot of people ask me, "When is the job market going to get back to normal?" The answer is, "It's not." So here are my top five rules. Number one, don't think of yourself as a desperate job applicant. Think of yourself as a valuable problem-solver for the company.
This brings us to rule number two, don't spend the entire interview talking about yourself. What's more important is to ask the interviewer what are their needs, problems, and challenges, and how can you be of most service?
Rule number three, do not cast a wide net when job seeking. In today's world, a candidate needs to be more clear and more focused than ever before.
Rule number four is, when you're on an interview, don't show-up empty-handed. You want to arrive with your portfolio or a notepad. You also want to bring a folder of your primary self-marketing documents. Those include your resume, one-page biography and written accomplishment stories, as well as positioning and departure statements.
Rule number five is, at the end of the interview, don't just say, "Thanks, I hope to hear from you." What you should say is, "I'm extremely interested and I'd like to follow-up with you. What's the best way to do that and when would be a good time to reach you?"
Lydia Hahn:
Myers also says when you're sitting in the lobby, waiting for your interview, don't read a newspaper because you could get ink all over your hands, and don't drink anything because you risk spilling on yourself and having to take restroom breaks at inappropriate times. For more free advice, go to sixabc.com. We put a direct link to a number of helpful articles Myers has written just for jobseekers. I'm Lydia Hahn, Channel Six Action News.
TAKE THE NEXT STEP
Learn more at https://www.CareerPotential.com, or contact Ford directly at 1-610-649-4343 or contact@careerpotential.com.
Click here for your complimentary career consultation: https://careerpotential.com/free-career-breakthrough-session/
Click here to subscribe to the Career Potential YouTube channel:
https://www.youtube.com/channel/UCFTi0JQltxlKD6_YFAUhwYQ?sub_confirmation=1
About Ford Myers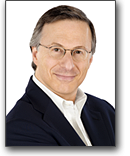 Ford R. Myers is an award-winning career coach and President of Career Potential, LLC. He is author of the best-seller, Get The Job You Want, Even When No One's Hiring. Ford's firm helps clients take charge of their careers, create the work they love, and earn what they deserve! He has held senior consulting positions at three of the nation's largest career service firms. Ford's articles have appeared in thousands of publications and web sites, and he has been interviewed on every major television and radio network. Ford has also conducted presentations at hundreds of companies, associations and universities. Learn more at https://careerpotential.com.
Your e-mail address is safe with us! We will not share it with anyone else. See our detailed Privacy Policy.