It's Not About Your Job; It's About Your Life! Part 1
In Part 1 of this 2-part series, Ford R. Myers, Award-Winning Career Coach and Author, explains how a job is supposed to support a career and a career is supposed to support your life.
Susan Fletcher:
You wrote an article called "It's Not About Your Job; It's About Your Life." Can you summarize, please, just what that means?
Ford R. Myers:
Sure. At first, it might be a little bit difficult to grasp, but I think if I explain, you'll understand it very easily. The way that we go about work in this culture is generally that you get out of school, whether it's high school or college or get out of the military, and you kind of fall into a job.
Some friend tells you about a job or you respond to a job posting. Somehow, someway, you land in a particular job. And you stay in that job for a while thinking, "Well, I guess this is OK. I'll see how it goes." Maybe you like it, maybe you don't.
A couple years go by. Before you know it, you get promoted or you get another job in the same field. A couple more years go by, and you're unconsciously moving ahead through this job, and then one day you say, "Oh, I guess I have a career. I seem to be in this career called pharmaceutical sales," or "I seem to be in this career called construction management."
And then more years go by. You're still operating unconsciously, putting one foot in front of the other, and then you say to yourself one day, "Well, I guess this is my life. I work in construction management, and I guess I'll do this for another 20 years until I can retire and have enough money in the bank that I'll be OK and my kids will be OK."
This is the typical scenario in today's culture. There's something very broken about that! There's something that just doesn't work about that. It's a little bit too unconscious. It's a little bit too passive. It doesn't yield good results in terms of job satisfaction and pleasure or passion in your work life.
If we flip that around, what if we said, "First, decide the kind of life that you really want to live?" Then you started thinking about, "If this is the life I want, what kind of career would support and facilitate that kind of lifestyle?" Identify the career. And then finally, decide what kind of job would fit into that kind of career and get that kind of career going so that you could therefore ultimately have the kind of life you really want.
This process takes a little more work in the beginning, but it pays off in many, many multiples over the long-term. These people wind-up being more happy, more content, more satisfied. They also feel like they're more in control. They feel like they're more active instead of passive. It's just a better formula all the way around.
Susan Fletcher:
All right. So, the formula that you propose starts with thinking about what type of life that I want.
Ford R. Myers:
Right.
Susan Fletcher:
What tools can I use? Say I'm just out of college or maybe I haven't spent a lot of time reflecting on that. How do you begin that process of really thinking about what I want to do in my life?
Ford R. Myers:
Well, I realize this is a lot to ask of someone, especially if they're very young. But I think it's a necessary question, a critically important question. So, that young person or a person who's maybe changing careers, they can get some help. They can get career coaching. They can get career and personality assessments. They can, as I say, go back to their college career office and get some free support and help. They can even go online and find different kinds of assessments and tools that give people more definition of their lifestyle desires and the kind of life they want to live for the long-term.
Susan Fletcher:
Now, how did you come-up with this model, and when you say, "Hey, I have a new model that really makes sense." Was there something that happened that you all of a sudden noticed, or when was that point?
Ford R. Myers:
I think it was cumulative. It was about observing my clients for decades, seeing what was working and what wasn't working. It's just observing and seeing the ones who seem to be on the right track, happy, satisfied, engaged – and then the people who are not at all happy or satisfied or engaged.
There seemed to be a common theme. There was something in common with all the clients who seemed to be on the right track, and these were people who had done it this second way. They thought first about their life, then their career, then what kind of job they should get.
See, it's not about your job, it's about your life. That's what the whole title is about here. A job is supposed to support a career. A career is supposed to support your life. Too many of us have it backwards.
TAKE THE NEXT STEP
Learn more at https://www.CareerPotential.com, or contact Ford directly at 1-610-649-4343 or contact@careerpotential.com.
Click here for your complimentary career consultation: https://careerpotential.com/free-career-breakthrough-session/
Click here to subscribe to the Career Potential YouTube channel: https://www.youtube.com/channel/UCFTi0JQltxlKD6_YFAUhwYQ?sub_confirmation=1
Would you like to watch the video that is connected with this blog? Please contact Career Potential at 610-649-4343 or email us at contact@careerpotential.com for an exclusive link.
About Ford Myers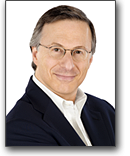 Ford R. Myers is an award-winning career coach and President of Career Potential, LLC. He is author of the best-seller, Get The Job You Want, Even When No One's Hiring. Ford's firm helps clients take charge of their careers, create the work they love, and earn what they deserve! He has held senior consulting positions at three of the nation's largest career service firms. Ford's articles have appeared in thousands of publications and web sites, and he has been interviewed on every major television and radio network. Ford has also conducted presentations at hundreds of companies, associations and universities. Learn more at https://careerpotential.com.
Your e-mail address is safe with us! We will not share it with anyone else. See our detailed Privacy Policy.