It's Not About Your Job; It's About Your Life! Part 2
In Part 2 of this 2-part series, Ford R. Myers, Award-Winning Career Coach and Author, explains how a job is supposed to support a career and a career is supposed to support your life.
Susan Fletcher:
What about the folks that are out of a job and say, "Hey, I have my mortgage to pay. I have kids who have to go to college. I can't focus on what I really want to do or my life. I just need a job." What's the solution?
Ford R. Myers:
I get this question all the time. People say to me, "Well, that's great for you to talk about, Ford, 'cause you're writing articles and you're giving speeches. It sounds great, but in the real world, this doesn't work;" or "It takes too much time;" or "It's impractical, and I'll never be able to find a job if I keep worrying about what kind of life I want to live." I've heard it all.
I've also heard many people say, "Well, that's fine at the senior executive level, but I work on an assembly line. I'm just lucky to have a job at all."
I don't buy into any of that, because I see the evidence! I see what actually happens in the real world, with clients and others. As I said before, it takes some time. It takes some energy up front to think this way. But if a person is willing to invest some of that time, some of that effort, I think it pays off very, very well over the long-term.
Susan Fletcher:
Alright. Some of your clients who have adopted this, and who have internalized this whole model – they've said things like, "I feel like someone took the brakes off my career." That's pretty powerful. "This was a tough transition for me, but I'm 100% glad that I did it." How did you get through to them, to get their buy-in?
Ford R. Myers:
These are typical results. I'm serious. When clients actually embrace this and start using this new approach, it's like a transformation. It's like a light bulb comes on above their head. It's really quite something.
How do I convince them? I don't really convince them. What I do is I tell them stories about other clients who have come before them – and the kind of transformation, the kind of results that they experienced. When clients hear enough of these stories, when they see the tangible results, they buy into it, and they're ready to try it.
It's never too late. Some people think, "Oh, I'm 45 years old. It's too late for me." I don't believe that at all. I think that you can still do this even if you're at mid-career or, perhaps, a bit later.
Susan Fletcher:
I know that, because through the Ultimate Career Guide, you have some excellent tools, like "Passions and Gifts," and also "Your Ideal Workday." What are some other tools that can help you become more clear about what your ideal life is, or what you might be best suited for?
Ford R. Myers:
We use tools that you mentioned, also tools like "Consistent Themes," "Employer Wish List." We do something called the "Career Analysis Profile." Then there are actual formal career tests that one can take.
When you put all this together, perhaps with a little bit of coaching, it's amazing what can open-up. It's amazing what can be revealed.
Susan Fletcher:
OK. What other added bonuses are there to adopting this new model, besides the ones that we've already mentioned?
Ford R. Myers:
Less stress, greater satisfaction, more engagement, more of a sense of purpose, direction. Also, seeing a future for yourself, being more in the driver's seat, more active, more in control, not passive!
I'm not saying this is perfect. Nothing's perfect. But this is so far ahead, so much better than the old model, I just wish – I really wish that people would think about this and try to adopt this in their own work life.
Susan Fletcher:
As a parent of a couple children who are coming out of college, I want to make sure they have employment. So I try to guide them toward careers that are up-and-coming – as my one daughter wanted to be a dancer. So how do I cope with that? I mean, how do we come to terms with what the market is, vs. what her natural gifts and desires are?
Ford R. Myers:
Your daughter is young. She's thinking about her future. She says, "I want to be a dancer." Great! I would say, sit down and talk about the life of a dancer – not the job, not "How are you going to get work?" – not "How are you going to get paid?" Again, talk about the life of a dancer. Ask her, "Is that really the life you want?"
Then, if she says, "Yes, yes, yes," then you'll start talking about the kind of career she might be able to develop, and then the sort of job she might have to get and work in that direction.
Susan Fletcher:
I see. OK – not about the work itself, but the life and the lifestyle.
Ford R. Myers:
To start with, yes.
Susan Fletcher:
Excellent!
TAKE THE NEXT STEP
Learn more at https://www.CareerPotential.com, or contact Ford directly at 1-610-649-4343 or contact@careerpotential.com.
Click here for your complimentary career consultation: https://careerpotential.com/free-career-breakthrough-session/
Click here to subscribe to the Career Potential YouTube channel: https://www.youtube.com/channel/UCFTi0JQltxlKD6_YFAUhwYQ?sub_confirmation=1
Would you like to watch the video that is connected with this blog? Please contact Career Potential at 610-649-4343 or email us at contact@careerpotential.com for an exclusive link.
About Ford Myers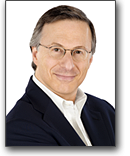 Ford R. Myers is an award-winning career coach and President of Career Potential, LLC. He is author of the best-seller, Get The Job You Want, Even When No One's Hiring. Ford's firm helps clients take charge of their careers, create the work they love, and earn what they deserve! He has held senior consulting positions at three of the nation's largest career service firms. Ford's articles have appeared in thousands of publications and web sites, and he has been interviewed on every major television and radio network. Ford has also conducted presentations at hundreds of companies, associations and universities. Learn more at https://careerpotential.com.
Your e-mail address is safe with us! We will not share it with anyone else. See our detailed Privacy Policy.