Interviews: Types and Structure – Part 1 of 2
Once you've done your strategic networking, gotten some names and numbers, made some introductions, leveraged recruiters, and gotten referred to the right people in the right places, it's time to sit down and master the art of the interview. Let's start by looking at the phases of the interview process.
What follows is an outline of the different types of interviews, how they work, and what you can expect during each of these interview situations. Then, we'll review the specific questions that you should be prepared to answer — and those you should be prepared to ask — to maximize your success at every step in the interviewing process.
Types of Interviews
Informational: No specific job under discussion. Purpose is learning about industry, company, people, skills required, cultural fit, and perhaps generating additional avenues of research or more people for you to contact.
Screening: This is the first serious step in the interviewing process. Consider this a "live ammo exercise." Used as the first step to narrow the field of candidates who are being considered for employment. Screening may be done by an outside recruiter or in-house human resources representative. Usually done over the phone.
Hiring Manager: An in-depth look at an applicant to confirm desired requirements and/or technical abilities, motivation, and overall personal and cultural fit with the organization. Typically 60 to 90 minutes in length, conducted by the individual for whom you would be working.
To read the entire article, click here.
Click here to watch helpful career success videos!
About Ford Myers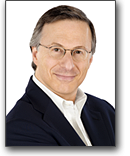 Ford R. Myers is an award-winning career coach and President of Career Potential, LLC. He is author of the best-seller, Get The Job You Want, Even When No One's Hiring. Ford's firm helps clients take charge of their careers, create the work they love, and earn what they deserve! He has held senior consulting positions at three of the nation's largest career service firms. Ford's articles have appeared in thousands of publications and web sites, and he has been interviewed on every major television and radio network. Ford has also conducted presentations at hundreds of companies, associations and universities. Learn more at https://careerpotential.com.
Your e-mail address is safe with us! We will not share it with anyone else. See our detailed Privacy Policy.