Interviewing for Success
Do you freeze-up at the prospect of going on a job interview?
Do your hands get sweaty; your stomach in a knot? It's a fact that better interviews get better job offers! Yet most candidates show-up for interviews unprepared!
The key to "acing" the interview is to be fully-prepared and to practice! This information-packed workshop takes the mystery – and the anxiety – out of job interviewing. Participants are walked through the interviewing process, from first contact to job offer.
Attendees will learn how to effectively answer the tough questions, tips to maintain a proper attitude, and appropriate follow-up strategies to get more offers!
Here are the details:
DATE:  Monday, June 29th from 9 AM to 11:30 AM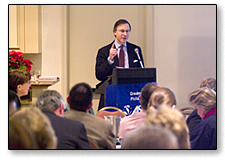 SPONSOR: Career Potential, LLC
PRESENTER: Ford R. Myers, President of Career Potential, LLC
INVESTMENT: $25.00, pay with your online registration
WHO: Everyone is welcome!
LOCATION: Radnor Financial Center, 150 N. Radnor-Chester Road, Suite F-200, Radnor, PA
REGISTRATION: Advanced registration is required. Click the link here to register.
QUESTIONS: Call Ford at (610) 649-1778 or e-mail contact@careerpotential.com
About Ford Myers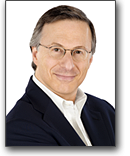 Ford R. Myers is an award-winning career coach and President of Career Potential, LLC. He is author of the best-seller, Get The Job You Want, Even When No One's Hiring. Ford's firm helps clients take charge of their careers, create the work they love, and earn what they deserve! He has held senior consulting positions at three of the nation's largest career service firms. Ford's articles have appeared in thousands of publications and web sites, and he has been interviewed on every major television and radio network. Ford has also conducted presentations at hundreds of companies, associations and universities. Learn more at https://careerpotential.com.
Your e-mail address is safe with us! We will not share it with anyone else. See our detailed Privacy Policy.