Interview Questions You Can Ask – Part 1 of 2
Interview Questions You Can Ask
By Ford R. Myers
President, Career Potential, LLC
The most important questions of your interviews might be the ones you ask. In the interview, don't think you're the only one who is "on the spot." It is perfectly acceptable for you to ask questions of the interviewer and to take notes throughout the meeting (which will help you to formulate your questions). When an interviewer asks, "So, do you have any questions for me?" the worst thing you could possibly say is "Nope." In some cases, you'll be judged more on the questions you're asking than the answers you're giving.
After all, you might wind-up working for this individual, so it's important for you to find out as much as you can about how he or she works, thinks, and communicates. Additionally, asking smart questions will help you sound like an articulate, savvy business professional. You'll seem well-prepared and genuinely interested in working for the organization.
Take a look at these questions that you can ask the interviewer, and then feel free to come-up with even more of your own:
Can you give me more detail about the position's responsibilities?
Where do you see this position going in the next few years?
What are two or three significant things you would want me to accomplish in my first few months?
How often has this position been filled in the past two to five years?
What would you like done differently by the next person who fills this position?
Interested in learning more questions that you can ask during your next interview? Stay tuned to Part 2 – tomorrow or read the entire article now here.
Click here to watch helpful career success videos!
About Ford Myers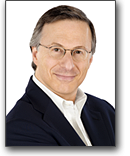 Ford R. Myers is an award-winning career coach and President of Career Potential, LLC. He is author of the best-seller, Get The Job You Want, Even When No One's Hiring. Ford's firm helps clients take charge of their careers, create the work they love, and earn what they deserve! He has held senior consulting positions at three of the nation's largest career service firms. Ford's articles have appeared in thousands of publications and web sites, and he has been interviewed on every major television and radio network. Ford has also conducted presentations at hundreds of companies, associations and universities. Learn more at https://careerpotential.com.
Your e-mail address is safe with us! We will not share it with anyone else. See our detailed Privacy Policy.