Implement Your Retirement Plan
Implement Your Retirement Plan – How will you spend your leisure time in retirement? Learn more about the Need for Retirement Planning. In Part 2 of this 11-part video series, Ford R. Myers, Retirement Coach, Award-Winning Career Coach and Author, puts a spotlight on leisure time in retirement.
When you're in retirement, you typically have more time to do the things you want, the things you love. So what does that mean? What does leisure mean? According to Retirement Options, there are six types of leisure: social interaction, spiritual engagement, creative expression, intellectual stimulation, physical exercise and solitary relaxation. Some of these may be more important to you than others, but clearly, these are various kinds of leisure.
Implement Your Retirement Plan – So the question is: where and how and with whom will you be enjoying these leisure pursuits?
Another problem that people have with leisure and retirement is that many people don't give themselves permission to enjoy themselves. They are often punishing themselves and feeling lousy, feeling inadequate because they no longer have a full-time career. So they're sort of subtly or unconsciously punishing themselves. They feel ashamed.
They can't just go out and have a great time because they don't feel that they deserve it. This is a very, very important item that needs to be brought to light. They feel guilty about having too much fun. (Some people; not everybody). For most people, these leisure activities become more important as they move into retirement.
So my question to you is, which ones of these leisure activities can you see yourselves enjoying most? Which ones would you say are a top priority for you, and which ones are sort of lower on the totem pole?
Retirement provides the freedom to pursue your passions and interests. Are you going to take classes? Are you going to pursue other passions? Will you volunteer? Will you have creative endeavors? You might want to take a class. You might want to pursue other options. You might have do-it-yourself-projects. You might volunteer as a way to give back. But one way or another, now you have the leeway – the freedom to pursue these passions that maybe you weren't able to do fully when you were working full-time.
Some people return to a creative endeavor that they explored when they were younger, something they used to really love when they were a kid. Now, they can revisit and re-engage, which brings enormous satisfaction in the later period of your life.
Implement Your Retirement Plan – The question is, how do you live a meaningful life?
That's a pretty profound question. The Retirement Options organization found that there were essentially four primary ingredients. What are these four items?
Number one, know where you're going. Just drifting along won't work, you need a plan for what you'll be doing next. What's number two? Have dreams. If you're not looking forward to something, then what motivation do you have for moving forward? Number three, believe that change is positive and adds meaning to your life. This is also the key to reducing the stress you feel when change happens to you. Number four, feel that you are part of a larger whole. This is what keeps you from feeling isolated or alone. So, if you're fortunate enough to have all these four factors in your life, knowing where you're going, having dreams, believing change is positive, and feeling you're part of a larger whole, then you're well along your way towards creating an outstanding retirement.
C. S. Lewis, the great author said, "You are never too old to set another goal or dream a new dream."
Another big factor that people talk about when they consider retirement is: where are they going to live?
The first question is always money. "Do I have enough money? Will I have enough money?" The second question is, "Where am I going to live or how am I going to live?" (Meaning, the physical environment). You're going to stay in your house. You're going to downsize to a condo, you're going to move to another state. You're going to live in a retirement community.
Are you going to move into assisted living? Are you going to do some co-housing arrangement, which is now popular for some elderly folks? These are big questions. You need to consider affordability, proximity to family and friends, leisure opportunities that are around you, the development of new interests and passions, access to transportation and travel hubs, healthcare and wellness facilities nearby, the type of physical environment in which you feel happiest.
Some people love to be at the beach. Some people love to be in the mountains. Some people love to be downtown. Opportunities to enjoy the arts and culture, a community of like-minded people, and what living arrangement works best for you. House, apartment, condo assisted living – big questions, but questions that need to be considered very carefully as you move toward retirement.
Implement Your Retirement Plan – Retirement is an evolutionary process and this is a very, very important point.
It's not a one-time event. It's not like, "Oh, today I retire. Here's the gold watch. I'm retired." This should be a gradual process, something you think about, something you plan for. It takes time to put all the pieces of the puzzle together.
You can see now that it's a complex topic that needs your full consideration. You'll need to give it a lot of thought to plan it with creativity, energy, and optimism. But planning is not enough, you need to act. You need accountability. You need a system or a structure like everything else you've ever done that was successful. Whether it's your education or your career, it takes effort. It takes time. It takes thinking. It takes input from other people. It takes dialogue. It takes follow-through, and don't be upset if you hit some bumps along the way.
It's an evolutionary process. Try not to do this alone. Try to get some help. Talk about it with your family or peers, read some books, go to seminars, talk to someone who can help you and guide you if you feel that it would be helpful.
Ideally, your retirement won't be an ending. It will represent a new beginning.
Many retirees report that they never reached their full potential until they got into their retirement years. Instead of thinking about it as a time of declining, think of it as a period when you can grow, learn and expand, and really finally reach your human potential.
TAKE THE NEXT STEP
Learn more at Career Potential's RetireVision Program, or contact Ford directly at 1-610-649-1778 or contact@careerpotential.com.
Click here to watch other videos in this series: Retirement Video Series
Click here to subscribe to the Career Potential YouTube channel:
https://www.youtube.com/channel/UCFTi0JQltxlKD6_YFAUhwYQ?sub_confirmation=1
About Ford Myers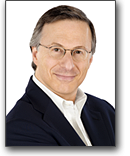 Ford R. Myers is an award-winning career coach and President of Career Potential, LLC. He is author of the best-seller, Get The Job You Want, Even When No One's Hiring. Ford's firm helps clients take charge of their careers, create the work they love, and earn what they deserve! He has held senior consulting positions at three of the nation's largest career service firms. Ford's articles have appeared in thousands of publications and web sites, and he has been interviewed on every major television and radio network. Ford has also conducted presentations at hundreds of companies, associations and universities. Learn more at https://careerpotential.com.
Your e-mail address is safe with us! We will not share it with anyone else. See our detailed Privacy Policy.