How to Stand-Out in a Very Competitive Job Market
The subtle differences in every step of the job search process determine who ultimately lands the job and who does not. This is especially true in a bad economy, when unemployment is high and the job market is so competitive.
Learn how to properly communicate your value to prospective employers. Master key strategies to help you in the job search. Discover tools to gain access to your target market. Get advice and feedback on the latest resume techniques and formats recommended for senior managers and executives. Delve into the critical pre-interview planning process. This presentation will show you how to stand-out as the candidate of choice, and get the offer!
Here are the details:
TITLE: How to Stand-Out in a Very Competitive Job Market
DATE: Wednesday, January 20, 2010
TIME: 9:00am to 11:30am
COST: $25.00, payable at the door
LOCATION: Radnor Financial Center, 150 N. Radnor-Chester Road, Suite F-200, Radnor, PA
REGISTRATION: Call 1-610-649-4343
For more details, please visit the home page.
Click here to watch helpful career success videos!
About Ford Myers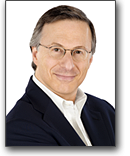 Ford R. Myers is an award-winning career coach and President of Career Potential, LLC. He is author of the best-seller, Get The Job You Want, Even When No One's Hiring. Ford's firm helps clients take charge of their careers, create the work they love, and earn what they deserve! He has held senior consulting positions at three of the nation's largest career service firms. Ford's articles have appeared in thousands of publications and web sites, and he has been interviewed on every major television and radio network. Ford has also conducted presentations at hundreds of companies, associations and universities. Learn more at https://careerpotential.com.
Your e-mail address is safe with us! We will not share it with anyone else. See our detailed Privacy Policy.