Five Keys for a Successful Job Search in a Down Market
1. Know your value and articulate it clearly. Get crystal clear on the value you offer to employers. Then learn how to articulate this value clearly. Use your accomplishment stories to back-up your claims.
2. Network, network, network. Continually increase your level of networking and keep expanding your contact database. Reestablish and nourish business and personal relationships. Offer to help others, even if they're not in a position to help you right now.
3. Get help and education. Take advantage of the support provided by career coaches, government programs, nonprofit agencies, job search groups, college/alumni career centers, or faith-based missions for the unemployed and underemployed. Attend career seminars and job-search workshops, and read career books.
4. Upgrade all your career documents. Expand your career portfolio far beyond just the resume. There are about 10 items you'll need for your "Job Seeker's Tool Kit" in order to conduct a proper search. Craft a unified package that consistently conveys your most professional image and your greatest contributions.
5. Focus on tangible results. The employer will be asking, "What can you do for me – now?" Identify the employer's most pressing needs, problems and challenges, and then explain exactly how your relevant accomplishments will allow you to produce positive results in the short term.
Click here to watch helpful career success videos!
About Ford Myers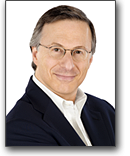 Ford R. Myers is an award-winning career coach and President of Career Potential, LLC. He is author of the best-seller, Get The Job You Want, Even When No One's Hiring. Ford's firm helps clients take charge of their careers, create the work they love, and earn what they deserve! He has held senior consulting positions at three of the nation's largest career service firms. Ford's articles have appeared in thousands of publications and web sites, and he has been interviewed on every major television and radio network. Ford has also conducted presentations at hundreds of companies, associations and universities. Learn more at https://careerpotential.com.
Your e-mail address is safe with us! We will not share it with anyone else. See our detailed Privacy Policy.

Print Friendly