Common Misconceptions About Career Management – Part 2
What are some common misconceptions about career management? In Part 2 of this 2-part series, Ford R. Myers, Award-Winning Career Coach, and Author shares his best tips on managing a career. You don't want to miss this one!
Susan Fletcher:
How about the misconception that the Human Resource person should be your primary contact at the employer?
Ford R. Myers:
Well, the HR person may play a part, but actually sending-out your resume to the HR manager is not a good idea. Instead, what we try to do is reach the hiring managers of the departments that you're interested in. Some career coaches will go so far as to say, "Avoid HR completely when you're applying for jobs because the HR people are just trying to screen you out, not invite you in." I'm not sure I would go quite that far, but I understand what they're saying. It's much better to network into an organization and try to get a meeting or an appointment, a phone call perhaps, with the hiring manager. Then you're bypassing HR, going right to the decision-maker. In some cases, the HR manager might come into the process later – filling-out paperwork, getting the offer signed and delivered if you've been hired. The best person to talk to inside a company is the hiring manager, rather than the HR manager.
Susan Fletcher:
One of the misconceptions I've heard, especially from the more mature worker, is, "I'm looking for a job where I can have a loyal employer." What about that type of mindset?
Ford R. Myers:
Well, this whole concept of loyalty is really kind of out of the window. Sure, 30-40 years ago there was a bond, a contract of loyalty between employer and employee. If you were the employee, you did the right thing. You showed up every day, you kept your nose clean, and the company would take care of you and vice versa. That's gone now. It's every woman for herself. So no, you cannot just try to find a safe hiding place in a company and try to stay there until the day you retire. I've had many clients come to me over the years saying things like, "Look, I'm 50 years old. I just want to find a place where I can work for the next 10-15 years and bide my time, let things flow until I'm ready to retire." No. That is no way to think and no way to behave. It's also a fantasy because the average tenure these days in any white-collar job is between two and four years. So to think that you're going to find some job and just stay there for the next 10 or more years until you retire – it might happen, but it's more likely that it won't happen.
Susan Fletcher:
How about the misconception that "I've had a wealth of experience in several areas, so therefore I can apply for all the different jobs that I've done over the last 20 years." How does that work in today's economy?
Ford R. Myers:
Well, there's an old saying, "You're only as good as your last project or your last success." So employers are going to be looking at what you've done most recently, and what's most fresh in your background and accomplishments. So this idea you mentioned doesn't really work very well. We have to focus on what you've been doing lately and where you can add the most value now! Unless you want to make a complete career change, which is possible. But if you're not going to make a career change, then focus on what you've been doing lately and where your best successes have been in recent years.
Susan Fletcher:
As far as misconceptions about career management, what advice do you give people to be better prepared to manage their careers and to look-out for some of these issues?
Ford R. Myers:
Well, it's about always being ready, always being prepared. We talked about keeping your documents up-to-date, continually learning and developing in your own professional world, making sure that you are connected and that your network is alive. You're doing your research, you know the competition, you're practicing your interviewing and negotiating skills all the time, so you're ready for anything. Again, it's leveraging all of these career management skills all at the same time. It's not just selecting and practicing one skill. It's about doing them all in tandem, all in concert with one another.
Susan Fletcher:
These common misconceptions can really be a problem for job seekers. I guess they may not even be aware of their own misconceptions. Would you agree?
Ford R. Myers:
Totally agree!
Susan Fletcher:
So what would be the solution? What's the antidote for this problem?
Ford R. Myers:
The solution, I think, is education. People need to become more aware. They can go to workshops and seminars on career management. They can talk to career coaches. They can avail themselves of any number of resources – online and offline. It's all about education. It's about facing the current realities of the work world. Education, training, exposure, awareness. That's the antidote. That's the solution to this problem of career misconceptions.
TAKE THE NEXT STEP
Learn more at https://www.CareerPotential.com, or contact Ford directly at 1-610-649-4343 or contact@careerpotential.com.
Click here for your complimentary career consultation: https://careerpotential.com/free-career-breakthrough-session/
Click here to subscribe to the Career Potential YouTube channel:
https://www.youtube.com/channel/UCFTi0JQltxlKD6_YFAUhwYQ?sub_confirmation=1
Would you like to watch the video that is connected with this blog? Please contact Career Potential at 610-649-4343 or email us at contact@careerpotential.com for an exclusive link.
About Ford Myers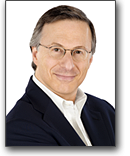 Ford R. Myers is an award-winning career coach and President of Career Potential, LLC. He is author of the best-seller, Get The Job You Want, Even When No One's Hiring. Ford's firm helps clients take charge of their careers, create the work they love, and earn what they deserve! He has held senior consulting positions at three of the nation's largest career service firms. Ford's articles have appeared in thousands of publications and web sites, and he has been interviewed on every major television and radio network. Ford has also conducted presentations at hundreds of companies, associations and universities. Learn more at https://careerpotential.com.
Your e-mail address is safe with us! We will not share it with anyone else. See our detailed Privacy Policy.