Common Misconceptions About Career Management – Part 2 of 2
4. Employers always offer the most generous compensation they can afford.
WRONG! Employers expect that you've done salary research, and they anticipate dynamic negotiations. In fact, they'll often be disappointed and question your candidacy if you DON'T negotiate. Employers usually state a low salary offer merely as a "trial balloon," to see how you'll react – and there's almost always room to improve on the initial compensation offer.
5. If I just do a good job, my position will be secure.
WRONG! With corporate mergers, downsizings, outsourcing and a shaky economy, NO job is secure. You must take full responsibility for your own career security.
6. My résumé is the only document I need to search for a job.
WRONG! Your résumé is just one of the 10 "tools" you need in your "Job Seeker's Tool Kit." In order to land a quality position in today's market, you'll also need Accomplishment Stories, Positioning and Departure Statements, a Professional Biography, a Target Company List, and many other vital components.
7. Recruiters will find me a job, so I don't have to search for jobs myself.
WRONG! Although recruiters can be helpful, the most successful way to find a new opportunity in today's job market is through networking. It's fine to use Executive Search Firms, but they're just one vehicle for you to leverage. Only YOU can find you a new job.
8. Employers are responsible for managing my career path.
WRONG! This statement might have been true in our father's or grandfather's time. But now, it's "every man for himself." Only YOU have the power to take control of your career and manage it for success. So, make the most of it! Get support and guidance from a qualified Career Consultant if you feel that this would be helpful.
9. Networking is only for entrepreneurs and jobseekers – I don't need to network now.
WRONG! It's a smart career move to ALWAYS be networking, no matter what's going in your professional life. If you don't need help at this time, build-up your networking power by helping others. Consistent, effective networking will always pay big dividends! It's just a natural part of ongoing career management.
10. Most good jobs are listed on Internet job sites and in newspapers, so they're easy to identify.
WRONG! Only one percent of job postings that are on the Web or in newspapers are any good! And that's where you'll be competing against 99% of all the other job seekers! Since these odds are not in your favor, you should spend VERY LITTLE time on this search technique – and instead, focus almost all of your time and energy on networking!
Now that you're familiar with these deadly career misconceptions, you can easily reverse them to have a very positive impact on your career. The first step is to change your thinking, and then to practice productive new behaviors in a consistent manner!
Click here to watch helpful career success videos!
To read the entire article, click here!
About Ford Myers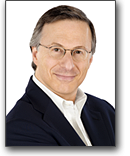 Ford R. Myers is an award-winning career coach and President of Career Potential, LLC. He is author of the best-seller, Get The Job You Want, Even When No One's Hiring. Ford's firm helps clients take charge of their careers, create the work they love, and earn what they deserve! He has held senior consulting positions at three of the nation's largest career service firms. Ford's articles have appeared in thousands of publications and web sites, and he has been interviewed on every major television and radio network. Ford has also conducted presentations at hundreds of companies, associations and universities. Learn more at https://careerpotential.com.
Your e-mail address is safe with us! We will not share it with anyone else. See our detailed Privacy Policy.