Career Success Requires Parallel Paths: Part 2
In Part 2 of this 3-part, Ford R. Myers, Award-Winning Career Coach and Author, dives deeper into the "parallel paths" strategy for career success.
SUSAN:
One of the things you recommend, if you have a job, is to always be reaching-out to others within your own organization, networking with folks in other departments, learning about the business culture. What other tips can I do to help promote my career at work and move that career path along?
FORD:
You're going to be networking, obviously. That's one of the disciplines in long-term career management – always keeping your network alive, offering to help other people, staying in touch. What you don't want to do is get locked into your silo. When you're in a particular job or a company, people tend to get tunnel vision; locked into a silo. That's not what you want to do here. You want to keep a broader view of your career and the industry as a whole.
So, yes, you can be networking within your organization, and looking at other departments and other leaders. And you should also be looking outside of your organization and networking broadly, keeping in touch with people, offering to be of service. This is critically important over the long term.
SUSAN:
You mentioned outside the company. Say I'm perfectly happy working for ABC Company. Why would I spend time looking for opportunities if I really love what I'm doing? What's the benefit?
FORD:
Jobs can come and go. Whether you love your job or not, it could be taken away at any moment, you just don't know. You don't have ownership or control over your job. So you want to be prepared for anything. As they always say, "Expect the best, but be prepared for the worst." So the reason you want to always be networking and looking outside of your organization is so you don't get caught flat-footed if your position ends.
It's also great to keep your finger on the pulse of the outside job market and other organizations. For example, you want to always have a sense of how much you're worth in the marketplace; how competitive you are with your training and your background. If you're in your silo at your job all day long, you won't have that kind of knowledge and you won't have that perspective. But if you have your finger on the pulse of the outside world – salaries, positions, titles, what other organizations are doing – that positions you much, much better, and you'll be much more competitive in the marketplace.
SUSAN:
One thing I was just thinking about – if I'm working at an organization and I'm trying to move my career forward, I'm networking, I'm meeting other people in the organizations – would you recommend getting a mentor, and if I want to find a mentor, how should I go about it? Are there formal programs or do you just approach someone you respect? What would you recommend in finding a mentor to help in one's career path?
FORD:
I think it's a great idea to have a mentor or mentors. It could be a paid person, like a career coach or executive coach. It could just be a co-worker who you look up to and admire. It could be someone on the outside who might be retired or coming to the end of their career; some person who has expertise; a person who has the kind of standing or prestige that you aspire to. And the best way, I think, is to simply ask in a humble way. Approach the person, tell them exactly what you're thinking, why you admire them, why you've selected them, and ask if they would do you the honor of mentoring you and being your advisor. Most of the time, I have found that this works very well.
SUSAN:
Are mentors typically inside the organization, or could it be someone outside?
FORD:
It could be either or. It's not so much about where they're located, it has to do more with how you look at them and what they can potentially offer to you in your own career growth.
Take The Next Step
Learn more at www.CareerPotential.com, or contact Ford directly at 1-610-649-1778 or contact@careerpotential.com.
Click here for your complimentary career consultation: https://careerpotential.com/free-career-breakthrough-session/
Click here to subscribe to the Career Potential YouTube channel: https://www.youtube.com/channel/UCFTi0JQltxlKD6_YFAUhwYQ?sub_confirmation=1
Would you like to watch the video that is connected with this blog? Please contact Career Potential at 610-649-1778 or email us at contact@careerpotential.com for an exclusive link.
About Ford Myers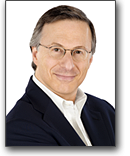 Ford R. Myers is an award-winning career coach and President of Career Potential, LLC. He is author of the best-seller, Get The Job You Want, Even When No One's Hiring. Ford's firm helps clients take charge of their careers, create the work they love, and earn what they deserve! He has held senior consulting positions at three of the nation's largest career service firms. Ford's articles have appeared in thousands of publications and web sites, and he has been interviewed on every major television and radio network. Ford has also conducted presentations at hundreds of companies, associations and universities. Learn more at https://careerpotential.com.
Your e-mail address is safe with us! We will not share it with anyone else. See our detailed Privacy Policy.