Career Success Requires Parallel Paths: Part 1
In Part 1 of this 3-part blog, Ford R. Myers, Award-Winning Career Coach and Author, introduces the "parallel paths" strategy for career success.
SUSAN:
You talk about career success requiring parallel paths. What does that mean? What is career success?
FORD:
Career success in my opinion is finding and doing your right work; the work you were meant to do; doing it with passion and purpose. It also means earning what you deserve and making the maximum contribution that you can in your niche.
SUSAN:
Okay, so it's doing what you love and making what you should.
FORD:
Right.
SUSAN:
I'd buy into that. That's career success. What do you mean when you say that career success requires parallel paths? If I want to be say, a veterinarian, but I know that this might not be practical, I might stay in my project management job because that's what I've been trained in. Is this what you mean?
FORD:
No, actually not. What I'm talking about it is two paths; think of it as the two tracks of a train. Always moving forward in the right direction. Always getting you farther along. One of those tracks is doing whatever job you happen to have right now, doing the job well, committing yourself to it, contributing as much as you can, doing great for your employer. The other track is managing your career. Taking a bigger picture of the long-term view, where are you going with your career, why you have this job in the first place, where it's going to take you. It's all those career management disciplines that have to be done in parallel with doing your job every day.
SUSAN:
So, it's managing your job on one track and managing your career on the other track?
FORD:
Exactly.
SUSAN:
Is it 50%/50%, or do you manage your job 75% and spend 25% on your career?
FORD:
It's a good question. It varies according to the person and where they are in their career, but it's not 90%/10%. I think it has to be fairly balanced, 60%/40%, maybe 30%/70%, but you don't want to ignore the career management track, which is what most people do unfortunately.
SUSAN:
I would agree because most people I know get out of co llege, get a job and think, "I'll work hard and my career will take care of itself." You're saying that I've got to keep in mind my career path as well as my job path, right?
FORD:
Exactly.
SUSAN:
That sounds like you have to compartmentalize things. Is that true?
FORD:
It's a lot like compartmentalizing, yes. It also means literally blocking-out time in your calendar for career management; not just being totally driven by your job performance.
SUSAN:
If I'm working every day, say 40, 50, 60 hours a week, what can I do to focus on that other path, my career path, to keep that going?
FORD:
I think it's good to get a plan in place; to develop a plan so that you have a long-term career blueprint essentially. It's also good to get some support and have someone to build a system for accountability. You can get a career buddy, or a job search buddy. You can see a career coach or maybe use someone from your college career services office. It's the accountability, a system for structure and support, and also keeping that large, long-term plan in mind.
SUSAN:
What types of behaviors should you have to be able to manage both your job and your career paths? That's my first part of the question. And is this approach for people who currently have a career and job, or is this just for the job seeker who is unemployed and in transition?
FORD:
The person who has a career is going to be managing that career long-term, whether they're currently working in a job or not. The track of career management never stops, it goes on forever until you retire. The track of job management, doing a great job in whatever job you happen to have, that might start and stop according to your circumstances. Some of the behaviors that you asked about … when it comes to career management, we're talking about things like having a clear plan, continually learning and progressing in your knowledge of your industry, attending workshops and seminars, reading career books, possibly working with a career coach to propel yourself forward. There are so many things that go into career management, it's a whole discipline in and of itself. Once you learn it, it perpetuates and it's something that I think needs to be practiced for the long-term. 
Take The Next Step
Learn more at www.CareerPotential.com, or contact Ford directly at 1-610-649-1778 or contact@careerpotential.com.
Click here for your complimentary career consultation: https://careerpotential.com/free-career-breakthrough-session/
Click here to subscribe to the Career Potential YouTube channel: https://www.youtube.com/channel/UCFTi0JQltxlKD6_YFAUhwYQ?sub_confirmation=1
Would you like to watch the video that is connected with this blog? Please contact Career Potential at 610-649-1778 or email us at contact@careerpotential.com for an exclusive link.
About Ford Myers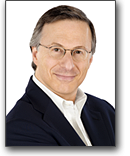 Ford R. Myers is an award-winning career coach and President of Career Potential, LLC. He is author of the best-seller, Get The Job You Want, Even When No One's Hiring. Ford's firm helps clients take charge of their careers, create the work they love, and earn what they deserve! He has held senior consulting positions at three of the nation's largest career service firms. Ford's articles have appeared in thousands of publications and web sites, and he has been interviewed on every major television and radio network. Ford has also conducted presentations at hundreds of companies, associations and universities. Learn more at https://careerpotential.com.
Your e-mail address is safe with us! We will not share it with anyone else. See our detailed Privacy Policy.