Career Strategies for Recent Graduates – Part 1 of 2
Now that it is September, many recent college graduates are about to start their first professional positions. Many more are still engaged in the job search. I have been contacted over the past few months by parents who are deeply concerned about their childrens' ability to find and keep good jobs. Their anxiety is certainly understandable, given the terrible job market we are now facing.
With this in mind, I thought it would be helpful to offer some tangible suggestions and strategies to help students and their parents to cope better with this issue. The piece below is from an interview I recently did with an online career magazine called "Talent Egg." Readers of this forum are generally students and recent graduates who are seeking meaningful, entry-level work.
| | |
| --- | --- |
| Q: | Your new book, "Get the Job You Want Even When No One's Hiring" clearly focuses on an older segment of the working population — people with a decade or more of experience. How can students and recent graduates tweak your advice and the tools in the book to make it more applicable to them? |
| A: | It is vital that students and recent graduates have an understanding of what career management is, and how they can achieve their potential by learning this discipline. I tell college students to start planning their career path long BEFORE they graduate, not WHEN they graduate. Many students have actually read my book and done the exercises — and they have found the experience to be extremely beneficial. While students' resumes, cover letters and other documents won't look like those of senior executives, all the forms and exercises in my book can be easily adapted and customized to the student level. My advice is: DON'T WAIT. Start now, and your career will really take off! |
| Q: | Since they typically lack the business connections of more experienced workers, how can students and new graduates compensate for being outside of the "inside job market," as well as their lack of professional references/letters of recommendations? |
| A: | I have found that students have more "connections" than they often realize, and plenty of networking contacts. They have friends and relatives. They know people from school, camp, church or synagogue, part-time jobs or Summer jobs. They know teachers, guidance counselors, neighbors, and parents of friends. With all these relationships, there's no reason why a student shouldn't be able to generate a huge database to network into. Networking is a skill that is easy to learn and fun to do. The key is to start early, and begin building the "Contact List" before graduation. This list will then grow and grow, throughout the student's entire career. And as I always say, the "Contact List" is the backbone of every successful person's career. |
Click here to watch helpful career success videos!
About Ford Myers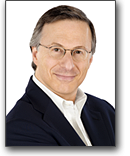 Ford R. Myers is an award-winning career coach and President of Career Potential, LLC. He is author of the best-seller, Get The Job You Want, Even When No One's Hiring. Ford's firm helps clients take charge of their careers, create the work they love, and earn what they deserve! He has held senior consulting positions at three of the nation's largest career service firms. Ford's articles have appeared in thousands of publications and web sites, and he has been interviewed on every major television and radio network. Ford has also conducted presentations at hundreds of companies, associations and universities. Learn more at https://careerpotential.com.
Your e-mail address is safe with us! We will not share it with anyone else. See our detailed Privacy Policy.