Debbi B. Harris
Senior Consultant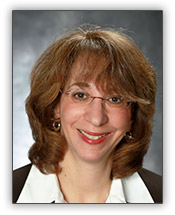 Debbi B. Harris is a Job and Career Transition Coach (JCTC) and a Certified Employment Interview Consultant (CEIC). She empowers others to find careers that fit, so they can find jobs they love. Debbi has more than 20 years of combined professional experience in financial services, human services and workplace learning.
Known for developing interactive presentations on career related topics, Debbi has delivered programs for Temple University Alumni Association, the Women's Resource Center, Federally Employed Women (FEW) and other local organizations. She also serves as a resume expert at the PA Women's Conference, and has contributed to Philadelphia NBC 10's "Survive and Thrive" events. Whether working in a group setting or one-on-one, Debbi's focus is on helping others discover their career direction, take charge of their job search, and reach their goals.
Debbi earned a Bachelor of Arts and a Graduate Certificate in Training and Organizational Development from Temple University, and holds a Competent Toastmaster Designation through Toastmasters International. She is a member of the Association of Career Professionals International and Career Directors International.