Charlene B. Holsendorff
Senior Consultant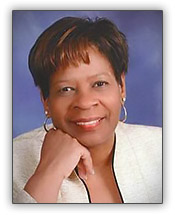 Charlene B. Holsendorff was employed for fifteen years at a major pharmaceutical company, where she progressively advanced to the role of Certified Facilitator for the Stephen Covey program, Seven Habits of Highly-Effective People.
Throughout her career, Charlene has enjoyed designing and presenting topics of career empowerment for organizations that request her expertise. Invitations have included the Women's Resource Center, ChemPharma®, Burlington County Community College, International Association of Administrative Professionals (IAAP) and the Montgomery County Woman-Owned Business Network.
Educated at Gwynedd Mercy College, Charlene is currently pursuing a professional certification through the Institute of Career Certification International. She is the author of a commercially-published eBook titled How to Not Get a Job: 10 Pitfalls to Keep You Unemployed (Forever!). Charlene resides in Montgomery County, PA.