Benefits of Using a Career Coach in a Bad Economy – Part 2 of 2
The truth is that, even in this climate, you have more control over your career circumstances than you might think. There are specific strategies and tactics you can follow that will bring you stronger results in a bad job market. How do I know this? Because I've been working as a Career Coach for many years, through several economic downturns. I've taught hundreds of people these powerful strategies, so they could find better jobs, advance their careers, and earn higher compensation. Even now, our clients continue to land great jobs every week!
So here's a question for you. Given how difficult things are now, how do YOU want to react and what do you want to do to improve YOUR career situation? I believe that you have a choice, and that the choice you make will determine how you fare in this market crisis. Some people will panic and "sit on the sidelines" – waiting for the job market to change. Others will remain in a state of denial, acting as though world events don't affect them. Still others will assess the situation for what it is, and then do whatever it takes to rise above external circumstances to create success!
What's needed to move your career forward is ACTION, and you don't have to take on the challenge alone! All the guidance, tools and resources you need are available to you. When money is tight, the natural inclination is NOT to invest in getting help with your career. I've heard so many people say, "I'm just going to wait it out, and see what happens with my career." Or, "I'll handle my job search alone, and if I can't find what I'm looking for, I'll get career help in 6 months or so."
Frankly, these are NOT smart decisions. In this bleak job market, you need all the help you can get! The time to reach out for career support is NOW. You can contact a non-profit job center, hire a career coach, participate in job search support groups, take advantage of local government employment programs, register for re-training in a new field, and so on. It's NEVER a mistake to invest in your own career, because the investment always pays-off in multiples.
To get back on top, it will take time, energy, discipline – and career help. Despite the pressures you may be feeling, you'll need to stay focused on your career goals. You'll want to keep thinking strategically, being "proactive" and not "reactive."
If you're willing to adopt a new attitude, shift your assumptions, step outside your comfort zone, try new behaviors, and employ new tools – you'll be able to get the job you want, even when good jobs seem scarce. While others remain idle, convinced that there are no jobs to be had, you'll be out there "making it happen." Instead of passively "waiting things out," you'll be taking advantage of vital career resources and support. Rather than feeling helpless about your career, you'll have a sense of empowerment and control. And you'll land the job you really want. What a relief!
To read the entire article, click here.
Click here to watch helpful career success videos!
About Ford Myers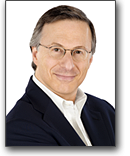 Ford R. Myers is an award-winning career coach and President of Career Potential, LLC. He is author of the best-seller, Get The Job You Want, Even When No One's Hiring. Ford's firm helps clients take charge of their careers, create the work they love, and earn what they deserve! He has held senior consulting positions at three of the nation's largest career service firms. Ford's articles have appeared in thousands of publications and web sites, and he has been interviewed on every major television and radio network. Ford has also conducted presentations at hundreds of companies, associations and universities. Learn more at https://careerpotential.com.
Your e-mail address is safe with us! We will not share it with anyone else. See our detailed Privacy Policy.