Begin With an "Internal Career Audit" – Part 1 of 2
"I want a more satisfying career, but where do I begin?" 
When you're considering making a change in your career, it's difficult to know where to start. There are usually conflicting thoughts and feelings involved, and too often the result is a kind of paralysis. In addition, most people simply lack the necessary resources, knowledge and skill to conduct an effective search campaign on their own.
Although finding a better job or more satisfying career might feel like a very random and confusing experience, there is actually a proven approach to achieving this goal.
But we need to start at the beginning, and that means doing an "internal audit" of yourself. As I often tell my clients, career development is "an inside game." We go inside before we look outside. If you want to achieve your career potential, you must first get totally clear on such questions as – who you are, what's important to you, what you really want and need, what your long-term goals are, what motivates you to do what you do, what your professional preferences are – and many more. Only after you've gained clarity on these criteria, does it makes sense to "go out into the world" and manifest your own unique vision of career success.
Getting into resumes, interviewing, negotiating, networking, and all the other typical "job search topics" before you've lain a strong foundation is nothing but a recipe for frenzied activity without forward movement. Perhaps you've already experienced this. It can be very frustrating, depressing, and – worst of all – "de-motivating!"
Click here to watch helpful career success videos!
To read the entire article, click here!
Connect.  Feel free to comment below, contact Ford by phone at 1-610-649-1778 or Email Ford   We look forward to hearing from you!
Best to Your Success! ~ Ford
About Ford Myers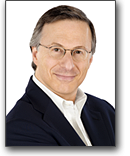 Ford R. Myers is an award-winning career coach and President of Career Potential, LLC. He is author of the best-seller, Get The Job You Want, Even When No One's Hiring. Ford's firm helps clients take charge of their careers, create the work they love, and earn what they deserve! He has held senior consulting positions at three of the nation's largest career service firms. Ford's articles have appeared in thousands of publications and web sites, and he has been interviewed on every major television and radio network. Ford has also conducted presentations at hundreds of companies, associations and universities. Learn more at https://careerpotential.com.
Your e-mail address is safe with us! We will not share it with anyone else. See our detailed Privacy Policy.