Are You a Commodity in the Employment Marketplace? – Part 2 of 2
Are You a Commodity in the Employment Marketplace? – Part 2 of 2
If you are a commodity, it will be difficult to differentiate yourself in interviews. However, most of us are not commodities – we just haven't defined our value-adds, or learned how to articulate them. Here are some tips to determine your value-adds:
Know Yourself
Take an inventory of your skills. Do not limit the inventory to skills applicable to the job for which you are interviewing; do a full inventory. This inventory should include skills connected to your job, interests, hobbies, and leisure activities. When you have a full inventory, you can choose which skills serve as value-adds for the type of jobs you are seeking.
Know Your Profession
Every profession has areas of concentration and a large skill base. For example, within human resources, you might be applying to be a Compensation Manager. But the human resources field has a number of other specialty areas and required skills, such as diversity management, employee retention, benefits, training, and international employment. So, even though you're applying to be a Compensation Manager, having international employment experience could be a differentiating value-add for a multinational company, or a company that is expanding internationally.
Once you have determined your value-adds, be sure to clearly communicate them in your interviews. This could make all the difference, and ultimately lead to more job offers! To learn more about value-ads in interviews go tohttp://www.activeinterviewing.com.
Click here to watch helpful career success videos!
About Ford Myers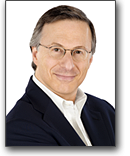 Ford R. Myers is an award-winning career coach and President of Career Potential, LLC. He is author of the best-seller, Get The Job You Want, Even When No One's Hiring. Ford's firm helps clients take charge of their careers, create the work they love, and earn what they deserve! He has held senior consulting positions at three of the nation's largest career service firms. Ford's articles and interviews have appeared in hundreds of magazines, newspapers, television and radio networks. He has also conducted presentations at many companies, associations and universities. Learn more at www.CareerPotential.com or contact Ford directly at 1-800-972-6588.
Your e-mail address is safe with us! We will not share it with anyone else. See our detailed Privacy Policy.

Print Friendly