Acing The Interview – Part 1 of 2
The Positive Approach To Tough Questions
As a Career Consultant, I work with clients on all the tools and techniques that are needed to succeed in the job search – including interviewing skills. One thing I have noticed over the years is that candidates often get "trapped" in certain interview questions that are designed to make them say something negative or self-defeating (which generally leads to rejection). Indeed, job-seekers are not even aware of how negative many of their answers sound at interviews! So, I instruct all my clients to "never say anything negative, or anything that could possibly be construed as negative!" Candidates can avoid being disqualified by stating all their answers in positive (or, at least, neutral) terms.
The following are some of the most commonly-asked interview questions, along with suggested approaches for answers. It is important that job candidates practice these responses until they are able to handle all the questions effectively.
Why do you want to work here? How can you help our company? Why should we be interested in you?
Answer is always based on information you've researched in advance about the company and their needs.
If you were choosing someone for this job, what kind of person would you select?
Answer is to generally state your own general qualifications, without being too "obvious." Leave out the details.
If you could have any job which one would you want at this company?
Answer has to do with the most general description of the job – NOT A SPECIFIC TITLE.
What weaknesses do you have for this job?
TRAP QUESTION. Never state anything negative! Answer is to ponder for a while and then state that you can't think of any weaknesses that would compromise your performance at this job; or negatively impact your performance of the job's responsibilities.
What do you expect to get in this job that you haven't gotten in you current/previous job?
TRAP QUESTION. Do not say anything negative. State that your current/previous jobs have met or exceeded your expectations. With the new position you would hope to have broader responsibilities and make greater contributions.
What do you see as your future here?
I would expect to be contributing at higher levels and have increased responsibility over time.
Are you considering other positions at this time?
TRAP QUESTION. Simply say "yes."
How does this opportunity compare?
From what I've heard so far, very favorably … and I would like to learn more.
To read the entire article – click here.
Click here to watch helpful career success videos!
About Ford Myers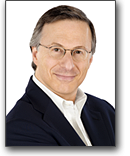 Ford R. Myers is an award-winning career coach and President of Career Potential, LLC. He is author of the best-seller, Get The Job You Want, Even When No One's Hiring. Ford's firm helps clients take charge of their careers, create the work they love, and earn what they deserve! He has held senior consulting positions at three of the nation's largest career service firms. Ford's articles have appeared in thousands of publications and web sites, and he has been interviewed on every major television and radio network. Ford has also conducted presentations at hundreds of companies, associations and universities. Learn more at https://careerpotential.com.
Your e-mail address is safe with us! We will not share it with anyone else. See our detailed Privacy Policy.