5 Tips to "Spring Clean" Your Resume – Part 2 of 2
3. BE ACTIVE.
In your Resume, use strong action verbs at the beginning of every sentence. Words such as "lead, launched, directed, built, managed and generated" have a lot more impact than a passive phrases such as "responsible for" or "handled."
4. BE SELECTIVE.
Focus on information that is truly relevant to your career goal and edit out the rest. There is no need to focus on your high school achievements or volunteer work if they are not relevant to the career you are looking for or if they are in your distant past.
5. BE HONEST.
Never, never, never lie on a Resume. If you lie or "stretch the truth," you will always lose in the long run.
Your Resume is a "living document" that will be edited and updated through the course of your job search and your entire career. Taking a good look at it this Spring, and at the start of every season, will help you get more interviews – and ultimately, better job offers!
Click here to watch helpful career success videos!
To read the entire article, click here!
Connect.  Feel free to comment below, contact Ford by phone at 1-610-649-1778 or Email Ford   We look forward to hearing from you!
Best to Your Success! ~ Ford
About Ford Myers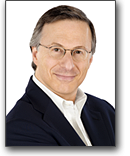 Ford R. Myers is an award-winning career coach and President of Career Potential, LLC. He is author of the best-seller, Get The Job You Want, Even When No One's Hiring. Ford's firm helps clients take charge of their careers, create the work they love, and earn what they deserve! He has held senior consulting positions at three of the nation's largest career service firms. Ford's articles have appeared in thousands of publications and web sites, and he has been interviewed on every major television and radio network. Ford has also conducted presentations at hundreds of companies, associations and universities. Learn more at https://careerpotential.com.
Your e-mail address is safe with us! We will not share it with anyone else. See our detailed Privacy Policy.