20 Habits of Highly Effective Job Seekers in a Down Market – Part 1 of 2
ven in a down market, job seekers and employees are not powerless or without recourse. In fact, you have more control over your career circumstances than you might think. I've developed 20 specific strategies and tactics that consistently generate powerful results for job seekers, even when it seems that "no one's hiring."
1. Network, network, network. Continually increase your level of networking and keep expanding your contact database. Reach out to reestablish and nourish business and personal relationships. Offer to help others, even if they're not in a position to help you (because what goes around comes around). There is no substitute for connecting with people one-on-one. Stay connected and don't isolate yourself. Being out of work does not mean you have to be out of touch, so be sure to build and maintain your networking momentum.
2. Seek help. Get career support from a professional. A qualified career coach can better prepare you to land your next position. If career coaching is unaffordable for you, take advantage of the support provided by government programs, nonprofit agencies, job search groups, college/alumni career centers, or faith-based missions for the unemployed and underemployed. If you're thinking of changing industries, get some career testing. If you're struggling emotionally, get help from a mental health service provider.
3. Read career books and attend career seminars. Take advantage of learning opportunities to improve your job search and career management skills. Keeping informed of business trends will help you gain greater knowledge of the industries and careers that are poised for future growth. Stay plugged into the market and your field to ensure that you'll be current, and to maintain your intellectual capital. Apply what you learn, and generate stronger search results.
4. Leverage technology. Utilize web sites and online services to connect with your industry and to build greater visibility. Create a career web site, using tools like VisualCV (www.visualcv.com) and LinkedIn (www.linkedin.com). Reach out through social networking sites, such as Facebook (www.facebook.com), MySpace (www.myspace.com), and Twitter (www.twitter.com). Keep in touch with colleagues consistently via e-mail. In addition to leveraging career portals and job boards, learn how to use online tools like blogs, wikis, and virtual job fairs. Focus on optimizing your online identity.
To read the entire article, click here.
Click here to watch helpful career success videos!
About Ford Myers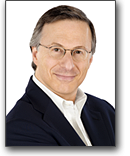 Ford R. Myers is an award-winning career coach and President of Career Potential, LLC. He is author of the best-seller, Get The Job You Want, Even When No One's Hiring. Ford's firm helps clients take charge of their careers, create the work they love, and earn what they deserve! He has held senior consulting positions at three of the nation's largest career service firms. Ford's articles have appeared in thousands of publications and web sites, and he has been interviewed on every major television and radio network. Ford has also conducted presentations at hundreds of companies, associations and universities. Learn more at https://careerpotential.com.
Your e-mail address is safe with us! We will not share it with anyone else. See our detailed Privacy Policy.