10 Challenges Senior Executives Face in the Job Search – Part 2 of 2
#4 – MAINTAINING HIGH COMPENSATION

Difficult at all times, but especially tough in a bad economy
May be a threat to other senior employees

SOLUTIONS:

Be prepared (job-seekers' toolkit!)
Be sure you talk to the right people, i.e., the ultimate decision makers
Research the target company and talk to contacts for compensation information
Collect data on actual salary ranges for the type of position you are seeking (salary web sites, industry journals, directories, etc.)
Do financial planning, including diversifying and developing other income streams
Seek flexible financial arrangements, such as an equity position, bonus income, or employment contract with bigger upside
Assume a "partnering" attitude rather than a "take control" attitude
Be realistic about what you NEED vs. what you WANT
Downshift your lifestyle to take the pressure off

#5 – REACHING THE APPROPRIATE CONTACTS

Higher barrier of entry; difficult to get through senior executives' gatekeepers
Human Resources is of little or no help

SOLUTIONS:

Join and participate in executive networking programs, boards of directors, and venture capital groups
Leverage relationships with search firms and other career contacts
Use your senior-level references and referrals
Focus on solutions and the added value you offer
Call-in favors and get help from senior-level friends and colleagues
Talk to hiring managers about ways you can help them reach THEIR business goals; positions are oftencreated at this level
Develop a "Proposal for Service" and quantify the real value of your contributions

#6 – JOBS FILLED INTERNALLY AT HIGH LEVELS

Staff members have been "paying dues" for years at the company, and are already in line to get the top job
Company does not want to take a risk bringing an outsider into such an important position
Company does not want to spend the money to conduct a search for an outside senior executive

SOLUTIONS:

Explain how being from the outside can be a strength; you can "broaden the gene pool"
Focus on companies that are open to bringing in outside management, and that have done it successfully before
Target troubled companies that might need your fresh perspective and specialized skills
Leverage your professional referrals and contacts
Research the internal structure of a company to determine how to best position yourself

#7 – THERE'S MORE COMPETITION AT THE TOP

High-level job openings often get national exposure
The more desirable the position, the more people are fighting for it
There is only ONE President or CEO (and perhaps only FIVE Senior VPs, etc.)
Leverage your professional referrals and contacts
In a tough economy, top people "stay put," so turnover is slower

SOLUTIONS:

Research a company's culture and weaknesses; understand BOTH and sell to the company's needs
Be totally prepared. Sell yourself HARDER (job-seekers' toolkit, accomplishment stories, etc.)
Do more networking with your "centers of influence"
Learn how to "rise above the crowd" and get an edge

#8 – AGE!

Perceived as being too old, "washed-up" or "over the hill"
This concern can be expressed in many ways (i.e., "you're overqualified"). Listen and watch carefully for the clues!

SOLUTIONS:

Refocus the employer on your qualifications, proven results, industry contacts, and experience – not age
Identify REAL issue underneath the age concern
Know the culture of the company: if no one there is over 40, don't try to get hired at 64!
Target smaller companies that might appreciate your experience, contacts and credibility
Maintain/demonstrate your health, vitality, energy, and enthusiasm
Avoid "the R word" (retirement)
Be "tech-savvy," up-to-date and informed about your industry
Convey your intention and commitment to stay at the company long-term

#9 – LOCKED IN PARADIGM (of being The Boss)

Losing a job at this level can be devastating ("the bigger they are, the harder they fall")
Feeling "invulnerable" on the job ("layoffs won't affect me; I am IN CHARGE!")
Don't feel comfortable asking for help
Have been isolated and "cocooned" or "coddled" for too long
Hidden fear that maybe you really CAN'T hack it on the outside (been at same company/job so long)

SOLUTIONS:

Get over the DENIAL, "roll up your sleeves" and get busy
Do market testing to assess the real worth of your qualifications
Engage the services of a professional Career Consultant to get you on track and keep you accountable
Prepare a great portfolio of job-seeking tools
Pull your head "out of the sand" and deal with the reality of the situation
Rely on the ability and intelligence that got you to the top in the first place
Seek-out support as needed

#10 – PERCEPTION OF OTHERS

Your failure seems greater – because you were higher up on the corporate ladder
Not being taken seriously as a job candidate ("she doesn't really need to work")
Others project their own fears onto you, so they feel threatened
Others are in denial, not believing that your crisis is real
People act like you're "contagious" (if YOU lost YOUR job, then no one is safe!)

SOLUTIONS:

Tell the story about your departure from the company (get comfortable with it)
Let everyone know that you're OK with the situation
Gently "straighten people out" regarding your real situation (push back)
Be genuine, humble, relaxed, and real
Demonstrate positive attitude, faith, and perseverance in the search
Tell friends and family how their reactions affect you (positively or negatively)
By gaining a better understanding of the special challenges they face, and implementing the solutions outlined above, my senior-level clients have dramatically improved their job search results and significantly decreased their levels of anxiety and frustration. More importantly, they have all landed wonderful, new jobs!
To read the entire article, click here.
Click here to watch helpful career success videos!
About Ford Myers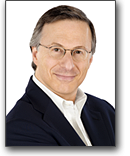 Ford R. Myers is an award-winning career coach and President of Career Potential, LLC. He is author of the best-seller, Get The Job You Want, Even When No One's Hiring. Ford's firm helps clients take charge of their careers, create the work they love, and earn what they deserve! He has held senior consulting positions at three of the nation's largest career service firms. Ford's articles have appeared in thousands of publications and web sites, and he has been interviewed on every major television and radio network. Ford has also conducted presentations at hundreds of companies, associations and universities. Learn more at https://careerpotential.com.
Your e-mail address is safe with us! We will not share it with anyone else. See our detailed Privacy Policy.