10 Challenges Senior Executives Face in the Job Search – Part 1 of 2
Over the years, I have worked with hundreds of key executives – CEOs, Partners, COOs, Presidents, Senior Vice Presidents, and so on. Top business professionals like these present unique challenges to the Career Consultant, because they face unique challenges in their own transitions! Specializing in working with this clientele, I have identified 10 distinct issues that senior executives usually confront with when conducting a job search – and I have developed practical solutions for each one of them:
#1 – EGO

Loss of self-esteem, identity, self-worth, and self-concept
Embarrassment, shame, and "tarnished" image
Loss of control; feeling "out of control"
Used to making BIG decisions and having MAJOR impact

SOLUTIONS:

Keep your "usual life" going (family activities, volunteer, sports, hobbies, etc.)
Develop/recognize your worth OUTSIDE of the job
Be open to learning new things and taking small risks
Recognize the value and power of "baby steps" (doing the right things over and over)
Ask for support!

#2 – NO RESOURCES/SUPPORT/INFRASTRUCTURE

Not accustomed to doing all the day-to-day administrative tasks yourself
Lack some basic habits for details and logistics; organization of tasks, etc.
Technology impaired
Must think of everything/burdened with time-consuming planning and activities that used to be handled by support personnel

SOLUTIONS:

Get over it and get busy
Learn new behaviors and technical skills
Leverage technology and basic organizational tools
Respect and value the small tasks that support the whole process
Possibly hire someone to assist part-time, or get a volunteer to help with some tasks (friend, family member, etc.)

#3 – HIGH-END JOBS HARD TO FIND OR TO DUPLICATE

Search takes longer, and frustration can be greater
Simply less opportunities at this level; sometimes only one or two appropriate positions open in the entire country

SOLUTIONS:

Expand your scope, consider being more flexible, and possibly relocate
Consider taking a short-term step back in order to eventually move ahead
Explore consulting or starting/buying a business
Be more creative in developing your Target Company List and personal marketing plan
To read the entire article, click here.
Click here to watch helpful career success videos!
About Ford Myers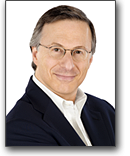 Ford R. Myers is an award-winning career coach and President of Career Potential, LLC. He is author of the best-seller, Get The Job You Want, Even When No One's Hiring. Ford's firm helps clients take charge of their careers, create the work they love, and earn what they deserve! He has held senior consulting positions at three of the nation's largest career service firms. Ford's articles have appeared in thousands of publications and web sites, and he has been interviewed on every major television and radio network. Ford has also conducted presentations at hundreds of companies, associations and universities. Learn more at https://careerpotential.com.
Your e-mail address is safe with us! We will not share it with anyone else. See our detailed Privacy Policy.