Free audio download for career success
I wanted to let you know that I'm now offering my 7-part "Career Success Audio" program for free. Normally it costs over $40, but since the job market continues to be such a challenge, I wanted to give everyone a chance to listen to it at no charge.
This audio series will get you on track by laying the groundwork for your career success. For all the details and an easy download, visit www.careersuccessaudio.com.
I honestly don't know how much longer I'll be able to offer "Career Success Audio" for free, so be sure to sign-up as soon as you can. And if you know someone else who could use the guidance, feel free to forward the link to them: www.careersuccessaudio.com.
Thank you!
Click here to watch helpful career success videos!
About Ford Myers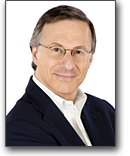 Ford R. Myers is an award-winning career coach and President of Career Potential, LLC. He is author of the best-seller, Get The Job You Want, Even When No One's Hiring. Ford's firm helps clients take charge of their careers, create the work they love, and earn what they deserve! He has held senior consulting positions at three of the nation's largest career service firms. Ford's articles and interviews have appeared in hundreds of magazines, newspapers, television and radio networks. He has also conducted presentations at many companies, associations and universities. Learn more at www.CareerPotential.com or contact Ford directly at 1-800-972-6588.
Your e-mail address is safe with us! We will not share it with anyone else. See our detailed Privacy Policy.