Public Career Seminar
You're invited to attend a special career seminar, titled:
TRANSFERABLE SKILLS
Perhaps you're changing careers, or have not landed your first job yet. Maybe the industry you've always worked in has been shrinking, or is even disappearing. You may feel that there is "no hope" to break into a new field, or you may fear that you'll need to take a big step down in order to change your career direction.
By understanding and identifying your transferable (portable) skills, your new career can become a reality! In this seminar, you will:
Complete assessments to gain clarity about your passions, talents and work values
Examine your work history, volunteer work, interests, hobbies and other life experiences to identify your transferable skills
Gain information on the top skills necessary in today's job market
Examine best ways to market transferable skills through key career documents and in your presentation to potential employers
Learn what employers are really seeking in job candidates, and what careers are in most demand
Understand what constitutes a transferable skill through the eyes of an employer
Review John Holland's career model to gain clarity about your personality type as it relates to the current job market
Learn about online resources that help you identify transferable skills, along with key industries in which to find jobs
Incorporate key, transferable skills into your resume
Utilize recommended tools to further assist with identifying and leveraging transferable skills
If you've been struggling to land your next career opportunity, don't miss this powerful, practical presentation!
Here are the details: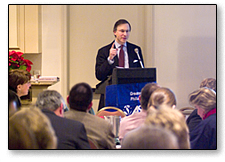 DATE:
 Thursday, January 22, 2015
TIME:
 9:00am to 11:30am
SPONSOR:
Career Potential, LLC
PRESENTER:
 Ford R. Myers, President of Career Potential, LLC
INVESTMENT:
$25.00, pay with your online registration
WHO:
Everyone is welcome!
LOCATION:
 Radnor Financial Center
150 N. Radnor-Chester Road, Suite F-200, Radnor, PA
REGISTRATION:
Advanced registration is required and seats are limited.
Click here to register
or call 610-649-1778.
DIRECTIONS:
Click here for directions
.
QUESTIONS:
 Call Ford at (610) 649-1778 or e-mail 
contact@careerpotential.com
.
Seats are limited, so register now!
This is also an opportunity to get some of your career questions answered, and make new networking contacts!
If you'd like to improve your career situation, you'll find this presentation to be particularly relevant and helpful.
Please pass this invitation along to anyone else who might benefit from this powerful seminar.

About the Presenter: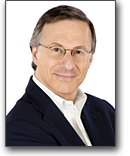 Ford R. Myers is the Award-Winning President of Career Potential, LLC.  His firm helps clients take charge of their careers, create the work they love, and earn what they deserve! Ford has held senior consulting positions at three of the nation's largest career service firms. His articles and interviews have appeared in many national magazines, newspapers and television interviews, and he has conducted presentations at numerous companies, associations and universities.
Learn more about Ford Myers and how you can reach your career potential at: www.CareerPotential.com or contact Ford directly at 1-888-967-5762.
Your e-mail address is safe with us! We will not share it with anyone else. See our detailed Privacy Policy.